On 5 December 2013, Nelson Mandela, the first President of South Africa elected in a fully representative democratic election, died at the age of 95 after suffering from a prolonged respiratory infection. He died at around 20:50 local time (UTC+2) at his home in Houghton, Johannesburg, South Africa, surrounded by his family.His death was announced by President Jacob Zuma. Reactions from governments, international organizations, and notable individuals, gained worldwide media coverage.
South Africa observed a national mourning period of 10 days. During this time numerous memorial services were conducted across the country. The official memorial service was held at FNB Stadium, Johannesburg, on 10 December. His body lay in state at the Union Buildings in Pretoria from 11 to 13 December 2013. A state funeral was held on 15 December 2013 in Qunu in the Eastern Cape province, where his body was buried.
Articles
BBC News - South Africa's Nelson Mandela dies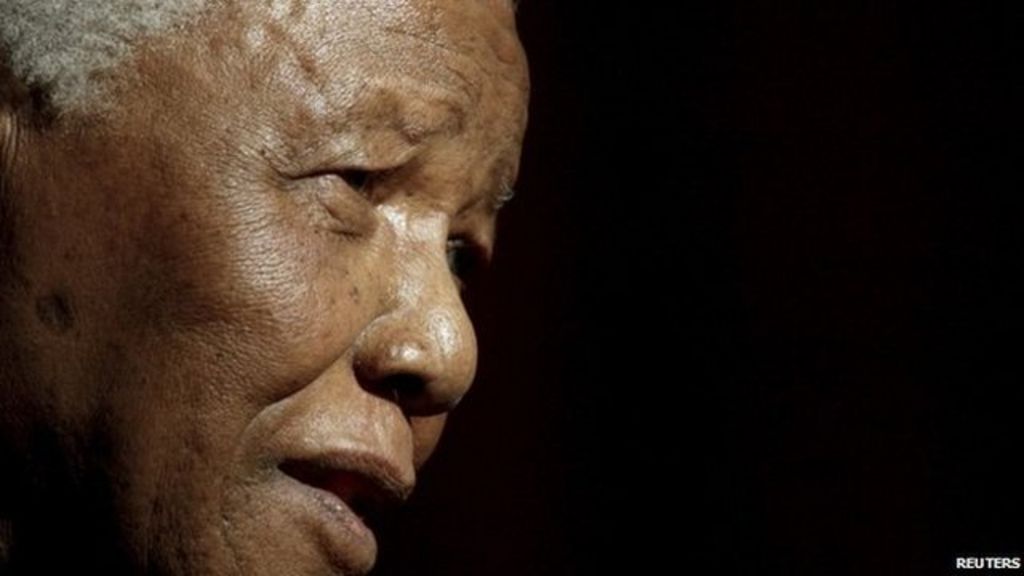 Nelson Mandela, South Africa`s first black president who led the peaceful transition from white-only rule, has died aged 95, after a long illness.
Nelson Mandela Dead: Former South African President Dies At 95 | HuffPost - Nelson Mandela Dead: Former South African President Dies At 95 | HuffPost
World grieves Nelson Mandela's death - World grieves Nelson Mandela's death